Top 10 Films has THREE DVDs of Mark Hartley's feature documentary Electric Boogaloo to give away. The film tells the story of indie production house Cannon…
Competition has now closed.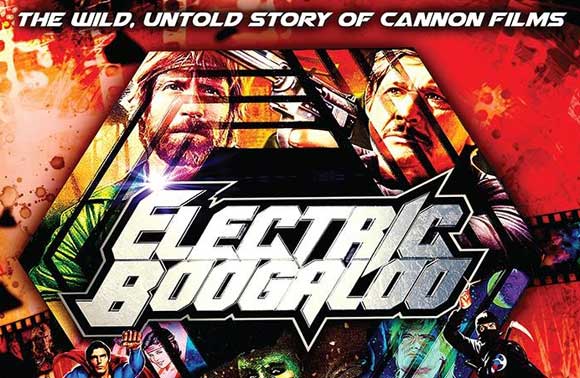 Documentary film Electric Boogaloo sees acclaimed cult film documentarian Mark Hartley trace the story of cousins Menahem Golan and Yoram Globus who, in their pursuit of the American Dream, founded The Cannon Group, an indie studio which had its heyday in the 1980s, launching the careers of Chuck Norris, Jean-Claude Van Damme and Dolph Lundgren.
Find out more about the film here
For the chance to WIN Electric Boogaloo on DVD all you have to do is:
1. LIKE our Facebook page
2. SHARE the competition with your friends
3. …AND send an email titled Electric to competitions[at]top10films.co.uk with your name and an address you'd like the prize sent to, to be entered into the random prize draw…
Terms and Conditions: UK residents ONLY. Winners will be randomly chosen from entries following the correct entry instructions. Winners will be contacted via email. Top 10 Films cannot be held responsible for any lost prizes. Please allow 28 days from competition closing date for delivery of prize. Closing date for entries is MIDNIGHT July 13th
Please FOLLOW Top 10 Films on Twitter for more FREE TO ENTER giveaways!