Top 10 Films takes a look at some of the finest scenes featuring Blackjack in the movies, a game that, at its most dramatic, enjoys far-reaching high stakes…
While Poker is often revered as the seminal casino experience, there are others that are worthy of recognition. Take Blackjack, for example, which combines the elements of chance and skill perfectly within a relatively simple and exciting game format. There is also something distinctly alluring about Blackjack, which has featured prominently in some of Hollywood's greatest ever movies. So, let's take a look at some of the best Blackjack scenes of all time and consider its place in the Hollywood pantheon…
The Hangover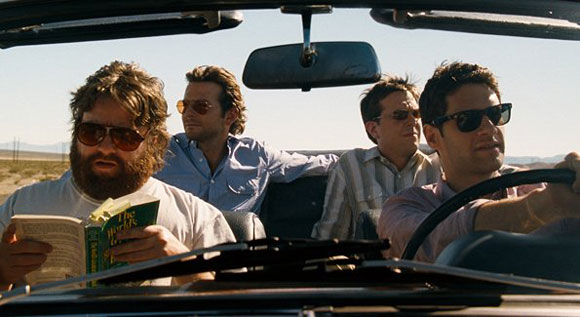 In this blink and you'll miss it blackjack scene, the boys' count cards at a breath-taking rate to secure a win of $80,000, settle their debts and rescue lost groom Doug. Funny and realistic in equal measure, the scene will make you reconsider the wisdom choosing online casinos over land-based alternatives.
Swingers
Another fleeting scene, lead character Mike plays precisely one hand at a table with a minimum limit of $100. After doubling down and losing, he moves onto a low stakes table and manages to set the scene for the film as a whole!
Austin Powers
For those with a love of comedy, the blackjack scene of Austin Powers is well worth watching. Featuring Number Two (who is played brilliantly by Robert Wagner), bravely ignores his dealer's advice and hits on 17, safe in the knowledge that he can see the next card is a four due to his eye patch, X-ray vision. We have all felt like this at one time or another, so this will trigger numerous nods all around the room.
Licence to Kill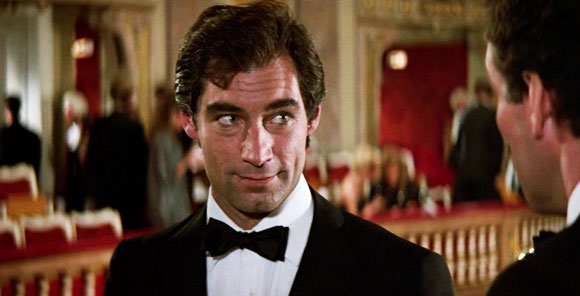 James Bond is a baccarat man at heart, which is why the blackjack scene in License to Kill is such an unusual one. In the 1989 hit movie, Bond challenges casino owners and lead villain to a game of blackjack, securing a staggering £250,000 win in the process. The scene is stylishly shot and one of the most memorable sequences in contemporary movie history.
One Flew Over the Cuckoo's Nest
A cult classic, One Flew over the Cuckoo's Nest launched Jack Nicholson's career and captivated viewers from around the world. The scene in which he cajoles other patients at a mental institution into a game of blackjack is particularly memorable, as it underlines the fact that gambling is not always glamorous or a sport for high rollers.
Rain Man
The blackjack scene in Rain Man is arguably the most famous of its type of all time, while it also has served as the standard-bearer for all future portrayals. Although the scene does not accurately capture card-counting in its truest form, this is not the intent of the writers and it cannot be beaten for sheer intensity, humility and drama.
21
As a film that is primarily about blackjack, there are too many scenes to count individually. The entire movie is a thrilling expose of morality and ethics at the tables of Vegas. The scenes in which professor Kevin Spacey leads his charges in the pursuit of a jackpot are extremely compelling, while they are also among the most realistic in casino movie history.
Vegas Vacation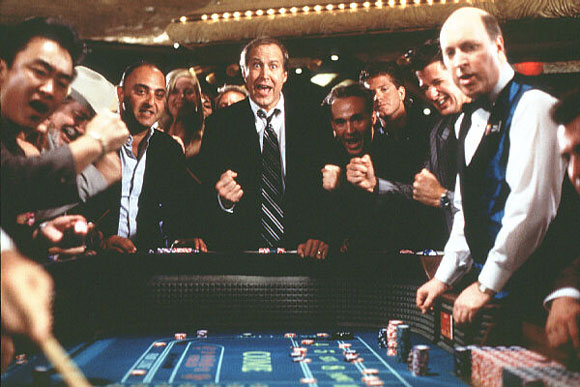 An underrated and understated movie, this component of the 'Vacation' franchise offers excellent entertainment value. The famous blackjack scene is also one of the brutal of its type, with Chevy Chase's character losing hand after hand while blowing an entire line of credit in the process. If ever a scene showcases the perils of gambling, it is this one.
Johnny Got His Gun
This 1971, anti-war film was shot at a time when blackjack was exclusive to bricks and mortar locations around the world. The gambling scenes in this movie are extremely authentic, and they seem as authentic and as realistic today as they did when the film was first released. The interaction between players is also extremely emotive, and it adds a wonderful dimension to a great film.
The Cooler
While gambling and romance may seem like an unusual combination, the 2003 hit 'The Cooler' managed to balance these two elements brilliantly. If you enjoy the glamour of blackjack and remain a hopeless romantic, this film will genuinely touch your heart and engage your senses.
Croupier
How about blackjack from the dealers' perspective? The 1998 hit film, 'Croupier' explores this like no other, as it narrates the tale of a failing writer who finds a new career as a blackjack dealer and ends up spiralling into a world of debt and danger. Lead actor Clive Owen is outstanding, and he succeeds in showing the vulnerable side of gambling.
What Blackjack movie scenes stand out for you?