UK vehicle supplier "The Car People" recently surveyed more than 3,000 Brits to find out their favourite "driving" films. What topped the list? Find out below…
10. Drive (2011)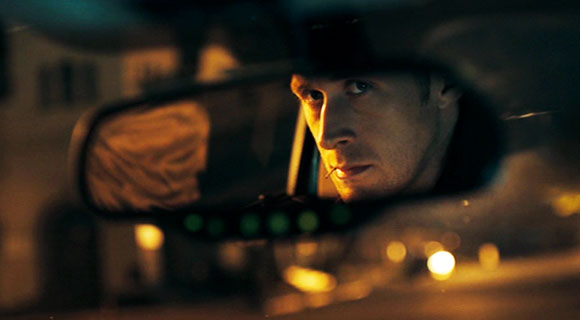 When a Hollywood stuntman turns getaway driver, things take a turn for the ultra-violent… This movie was more of cult favourite than a mega box office hit, probably thanks to its '18' certificate. Interestingly, in preparation for his role, Ryan Gosling restored the 1973 Chevy Malibu that his character drives in the film.
9. Rush (2013)
During the filming of Rush, which charts the rivalry between real-life racing drivers James Hunt and Niki Lauda, actors Daniel Brühl and Chris Hemsworth weren't permitted to drive real Formula 1 cars; instead they had to make do with Formula 3 vehicles fitted with fake F1 bodywork.
8. Days of Thunder (1990)
Days of Thunder tells the story of two NASCAR rivals who form a friendship when they both find themselves side-lined with injuries. Star Tom Cruise clearly got a little too used to the fast-paced race track as he landed himself with a speeding ticket for doing 85mph in a 55mph zone during filming.
7. Taxi (1998)
We're talking about the original French action-comedy film here, of course (not the rather embarrassing 1994 Hollywood remake). Luc Besson wrote the script for Taxi in just 30 days, and the racing helmet worn by Daniel at the end of the movie belonged to French Formula 1 driver Olivier Panis.
Discover More: Top 10 Films about Taxi Drivers
6. Bullitt (1968)
This Steve McQueen-starring action-thriller features what is surely one of the most famous car chases ever filmed. The two competing cars reportedly reached speeds of over 110mph at times during the epic 10 minutes and 53 second scene.
Discover More:
Top 10 Car Chases of All Time
Top 10 James Bond Vehicles

5. Cars (2006)
The only animated movie to make it into the countdown, Cars is a family-friendly flick that just happens to have a cast made up entirely of talking cars! All of the characters were based on real-life vehicles – for example, Ramone was supposed to be a 1959 Chevrolet Impala, while Luigi is a 1959 Fiat 500.
4. Speed (1994)
This high-stakes thriller starring Keanu Reeves was a huge hit, grossing over $350 million at the box office. 12 different buses were used during filming, and lead actress Sandra Bullock actually had to pass her bus driving test so that she could man the wheel of the bomb-carrying bus.
3. The Fast and the Furious series (2001-present)
The Fast and the Furious franchise, with all its high-octane street racing scenes, has proved immensely successful. Over 1,500 cars were used in the huge scale 'Race Wars' scene in the first movie, which had a budget in excess of $500 million.
2. Chitty Chitty Bang Bang (1968)
Seven different 'Chitties' were built for use in this iconic musical (and Radio DJ Chris Evans reportedly paid nearly £500,000 for one of them back in 2012). Of course, none of the vehicles could actually fly or swim like they appeared to do in the film – but, judging by the fact that it received so many votes in the survey, the magic car still clearly catches the imagination of movie lovers today.
Discover More: Top 10 Coolest Modes of Transport in Film
1. The Italian Job (1969)
Despite the fact that they play such a prominent starring role in the movie, BMC refused to donate any Minis for use during the filming of The Italian Job. This stylish Sixties gem has become a truly iconic film over the years, and the much-quoted line, "You're only supposed to blow the bloody doors off!" was voted the most memorable in any film back in 2003. And did you know that at the time the movie was made, star Michael Caine hadn't passed his test? Watch carefully and you'll notice that he's never actually seen driving a car…
Discover More: Top 10 Films of Michael Caine
Survey and research by www.thecarpeople.co.uk
Discover More: Thrilling & Unpredictable, "The Driver" Stands the Test of Time