The Academy Award nominations for Best Cinematography don't always reflect the best work of Hollywood's most visually astute professionals. Mark Fraser looks at 16 movies where the work of the camera department was completely overlooked by the Oscars.
16. Deliverance (Vilmos Zsigmond, 1972)
Not one aspect of the great outdoors appears particularly welcoming in this movie about the great outdoors. From the terrifying four wheel drive hillside descent that leads to a rustic hillbilly supply stop to the steep gorges and white water rapids of the soon-to-be-dammed river and its thickly vegetated shore line through which degenerate redneck sodomites roam – all of it reeks of danger. Even the boarding house at the end of the line, where the corn served at the dinner table is something special, feels ominously unsettling. Choosing a good cinematographer has never been director's John Boorman's weak point, as he previously showed with 1967's Point Blank (for which he used Philip Lathrop) and, 10 years later, with Exorcist II: The Heretic (William Fraker). The talented Vilmos Zsigmond eventually won an Oscar for shooting most of Steven Spielberg's Close Encounters of the Third Kind (1978). He also shot Michael Cimino's landmark disaster Heaven's Gate (1980).
The Winner – Geoffrey Unsworth for Cabaret.
15. Cutter's Way (Jordan Cronenweth, 1981)
Dreamy and poetic only begin to describe this criminally underrated piece of sun soaked southern Californian noir, in which a nostalgic longing for the past – coupled with a profound sense of loss – is vividly evoked. This is definitely a movie that is aging well.
The Winner – Vittorio Storaro for Reds.
14. Fear and Loathing in Las Vegas (Nicola Pecorini, 1997)
A surprisingly faithful adaptation of Hunter S Thompson's classic piece of gonzo journalism by director Terry Gilliam, capturing all of the book's drug-fuelled delirium and acid-induced paranoia. What makes the career of DOP Nicola Pecorini a little more extraordinary is the fact he is blind in one eye.
The Winner – Janusz Kaminski for Saving Private Ryan.
13. Malcolm X (Ernest Dickinson, 1992)
Spike Lee's biopic about Malcolm X was one of most neglected films of 1992 when it came to Oscar, failing to secure nominations in a number of categories for which it should have been recognised, including set design, editing, screenplay, direction, film and, of course, cinematography. DOP Ernest Dickinson's visual touch is both crisp and clear, capturing some 40 years of 20th Century American history over three hours without ever slipping into the kind of sentimentality one usually associates with heavy duty period pieces.
The Winner – Philippe Rousselot for A River Runs Through It.
12. The Shining (John Alcott, 1980)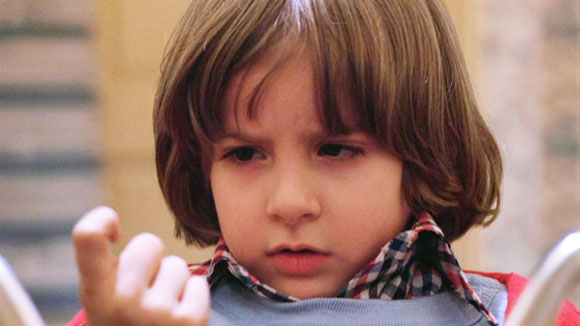 Arguably not a Hollywood film per se (American expatriate Stanley Kubrick, who was residing in England when the movie was made, both produced and directed it), The Shining was nevertheless distributed by Warner Brothers – and was probably bankrolled by a bit of US cash – hence its inclusion on this list. Although this work was somewhat misunderstood when it first came out, it has since developed the reputation as being one of the greatest colour horror movies ever made. Certainly it is one of the best looking excursions into the genre, thanks to the late John Alcott, who won the cinematography Oscar for his efforts on Kubrick's Barry Lyndon (1975).
The Winner(s) – Geoffrey Unsworth and Ghrislain Cloquet for Tess.
11. The Wild Bunch (Lucien Ballard, 1969)
Not only were either director Sam Peckinpah or cameraman Lucien Ballard nominated for their work on one of the best looking, expansive, action packed Westerns ever made, but another less groundbreaking oater – the easier-to-digest Butch Cassidy and the Sundance Kid – picked up the Oscar for Best Cinematography. Fortunately the National Society of US Film Critics awarded its 1970 cinematographer gong to Ballard.
The Winner – Conrad Hall for Butch Cassidy and the Sundance Kid.
10. Sorcerer (Dick Bush and John Stephens, 1977)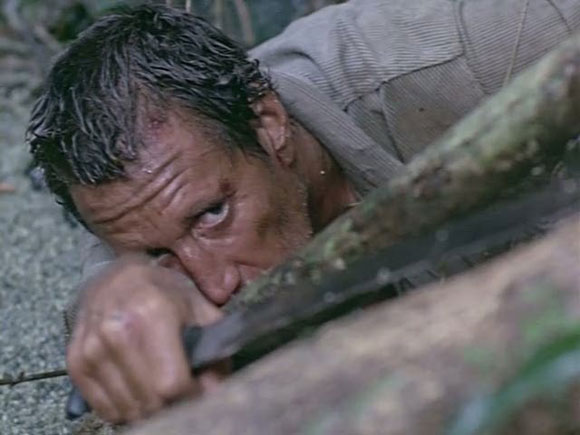 Filmed in five countries (Mexico, Israel, France, the US and the Dominican Republic) this existential crime caper-come-road movie is as gritty and desperate as they come, particularly when it morphs into a jungle remake of Henri-Georges Clouzot's 1953 classic La Salaire de la peur (The Wages of Fear) around the 25 minute mark. A much maligned movie that is surprisingly rich in detail and texture.
The Winner – Vilmos Zsigmond for Close Encounters of the Third Kind.
9. Bram Stoker's Dracula (Michael Ballhaus, 1992)
Although this elaborate production was another slight misfire for Francis Coppola, it wasn't his DOP's fault. Some of the film's clever shadow trickery was later lampooned in an episode of The Simpsons. This incarnation of the Dracula story ended up winning three Academy Awards (for costume design, sound editing and make-up) and was nominated for its art direction-set decoration. Why the Oscar judges chose to totally ignore Michael Ballhaus' luscious lighting is anyone's guess.
The Winner – Philippe Rousselot for A River Runs Through It.
8. Se7en (Darius Khondji, 1995)
Director David Fincher's mostly dark and gloomy rain-soaked landscapes are dominated by an overwhelming sense of gathering dread – regardless of where and when the action is taking place – helping make Se7en one of the tensest modern detective movies ever made. Never has such grim subject matter looked so terrifyingly good.
The Winner – John Toll for Braveheart.
7. Rumble Fish (Stephen H Burum, 1983)
An influential American film critic (David Denby, I think) called this "Camus for kids". Citizen Kane for teens may have been more appropriate given director Francis Coppola and Stephen Burum's penchant for masterful expressionist black and white wide-angled compositions. This is something Gregg Toland may possibly have liked.
The Winner – Sven Nykvist for Fanny and Alexander.
6. Angel Heart (Michael Seresin, 1987)
Like fellow Brit Ridley Scott, Alan Parker has directed some handsome looking films, and this Faustian horror noir movie is no exception. Indeed, Angel Heart may well represent the high point of the working relationship between Parker and the New Zealand-born cameraman Michael Seresin, who photographed a number of the director's movies including Bugsy Malone (1976), Midnight Express (1978), Fame (1980), Birdy (1984) and Come See the Paradise (1990). Oddly, another work by the director won Oscar's cinematography statuette for 1987.
The Winner – Peter Biziou for Mississippi Burning.
5. Nixon (Robert Richardson, 1995)
One couldn't have blamed Robert Richardson if he felt a bit peeved in 1996 after being nominated for neither Oliver Stone's flamboyant Nixon nor (to a lesser extent) Martin Scorsese's stylish gangster epic Casino. As with JFK four years earlier (for which the cinematographer won his first Oscar), Richardson and Stone created a rich smorgasbord of images, textures and moods within a sweeping narrative that criss-crossed the past and present, mixed history with conjecture, and infused a variety of film stocks with actual newsreel footage. One of the director's best films and the tenth that he and the DOP collaborated on before their working relationship came to a halt following the less ambitious U Turn in 1997.
The Winner – John Toll for Braveheart.
4. The Godfather (Gordon Willis, 1972)
Whichever way one looks at it, it's now kind of staggering to think that the late Gordon "The Prince of Darkness" Willis* was completely overlooked for his work on The Godfather by the academy given the film's massive commercial success and the significant place it has since established in the annals of modern Hollywood. Things were so out of whack back then that even the Goldie Hawn vehicle Butterflies Are Free (shot by Charles Lang and directed by Milton Katselas) got nominated for its cinematography. As they say, crime doesn't pay. (*According to Peter Biskind in Star – The Life & Wild Times of Warren Beatty.)
The Winner – Geoffrey Unsworth for Cabaret.
3. Natural Born Killers (Robert Richardson, 1994)
Contemporary critics of this movie (and there were quite a few of them back in 1994) hated director Oliver Stone's ham-fisted approach to satire so much they failed to recognise one of Natural Born Killers' crowning achievements – that it was (and still remains) one of the biggest, craziest and most ambitiously off-the-wall experimental films ever to have come out of Hollywood. Despite Stone's heavy-handedness, the movie ultimately works because of DOP Robert Richardson's breathtaking versatility behind the camera.
The Winner – John Toll for Legends of the Fall.
2. The Elephant Man (Freddie Francis, 1980)
David Lynch's first big studio outing was – like his debut movie Eraserhead – shot in black and white. Only this time it truly was glorious. British DOP, the late Freddie Francis, had at one point in his career directed some low rent horror films before leaning back towards being a lighting-cameraman (he won the Oscar for black and white cinematography back in 1960 for Jack Cardiff's Sons and Lovers). While The Elephant Man notched up eight Academy Award nominations, Best Cinematography wasn't one of them. In the end the film didn't win anything, although Francis received a British Academy Award and the big gong from the British Society of Cinematographers for his efforts.
The Winner(s) – Geoffrey Unsworth and Ghrislain Cloquet for Tess.
1. Blade Runner (Jordan Cronenweth, 1982)
It's difficult to understand how the academy managed to completely by-pass the cinematography for Blade Runner when it acknowledged the film's good looks by nominating its visual effects and set design. Fortunately, this Ridley Scott-directed landmark science fiction movie wasn't ignored altogether as it managed to collect best cinematography awards from the British Society of Cinematographers, the Los Angeles Film Critic Association and the judges acting on behalf of the British Academy Awards. Its DOP, the late Jordan Cronenweth, was voted one of the 10 most influential cinematographers of all time by the International Cinematographers Guild in 2003.
The Winner(s) – Billy Williams and Ronnie Taylor for Gandhi.
Written and compiled by Mark Fraser
What do you think of the films featured in this top 10? What films would you add to this list?
Discover More:
Top 10 Best Supporting Actors Who Were Completely Snubbed By The Academy Awards
Top 10 Oscar-Winning Directors Who Should Have Won Years Earlier
11 Academy Award Best Actor Nominees Who Should Have Won The Oscar
Top 10 Times The Oscars Picked The Right Best Picture
Top 10 Films To Be Snubbed For Best Picture At The Oscars
16 Stunningly Photographed American Films That Were Completely Snubbed By The Academy Awards