In recent years, Scandinavian horror cinema has achieved mainstream international success. We take a look at the best inc. notable entries Trollhunter & the brilliant Let the Right One In…
As we hunker down for a long cold winter, the chill of the season feels pervasive. As horror fans, we've always been attracted to films that capitalize on winter anxieties, and these movies feel especially apropos this time of year. I'm talking about favorites like The Shining, Frozen, and John Carpenter's The Thing. These and other films take the physical chill of winter and translate it into a symptom of fear.
"…Terror from the land of frigid fjords and brutal death metal…"
It should come as no surprise that Scandinavia, the land of frigid fjords and brutal death metal, produces excellent horror films, ones that capitalize on the pervasive chill of the region.
The films below represent some of Scandinavia's best horror offerings.
Let the Right One In (2008) – Sweden
Let the Right One In has emerged as a horror classic of the 21st Century. This unique spin on vampire mythology manages to be both chilling and incredibly endearing, an unlikely mix of horror and camaraderie. The relationship between young Oskar and the eternally pre-pubescent Eli is heartwarming enough to melt the snow around them yet the story is still loaded with complex and disturbing subtexts.
Hidden (2009) – Norway
Hidden (aka 'Skjult') was one of After Dark's 8 Films to Die For in 2010; it revolves around a man with a troubled past who returns home to put affairs in order after the death of his mother. Staying in his childhood home stirs memories of death and abuse that creep from the recesses of his mind into physical reality. The lonely cottage in the middle of a frozen forest is a common trope in Scandinavian horror, as is the idea of confronting past traumas.
Dead Snow (2009) – Norway
A rip-roaring send-up of the Cabin in the Woods subgenre of horror, this film will definitely appeal to fans of The Evil Dead franchise. But the crew of horny 20-somethings don't battle possessing demons like Ash and company did; the villains of Dead Snow are Nazi Zombies. This film is an excellent horror-comedy that still packs some intense gore; the ending is a hysterical battle royal of unimaginable fury.
Cold Prey (2006) – Norway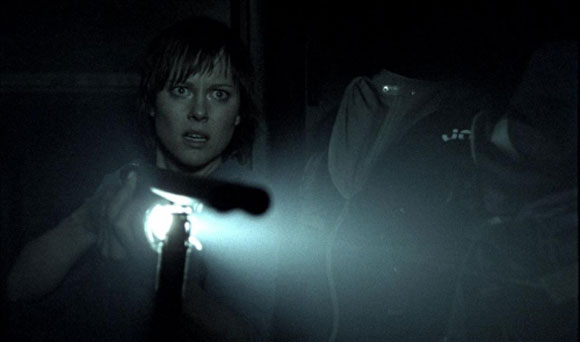 Cold Prey is similar to Dead Snow in a few ways, as the action focuses on a group of 20-somethings who have traveled into the mountains for a day of snowboarding. But whereas Dead Snow is scary and funny, Cold Prey is completely humorless. When a member of their crew is injured, the pack seeks shelter in an abandoned/burned-out hotel resort that's just as creepy and foreboding as the Overlook. It's a slasher film done right in almost every respect.
Cold Prey 2 (2008) – Norway
Cold Prey 2 is a nearly impeccable sequel that's very reminiscent of Halloween 2. The lone female survivor of the first film is taken to a hospital to recover from her traumas. Unbeknownst to her, the murderous mountain-man who killed her friends before being pushed into a frozen crevasse has also been brought to the hospital and he's not nearly as dead as we all thought. The instant transition from the first film and the fact that all of the action takes place in a single night makes this an awesome continuation of the original story.
The Monitor (2011) – Norway
Noomi Rapace (The Girl with the Dragon Tattoo Trilogy, Prometheus) is completely captivating as a single mother in crisis. In hiding from an abusive ex-husband, she has become paranoid nearly to the point of agoraphobia. She treats her 8-year-old son like he is much younger, and even buys a baby monitor so she can listen to him while he's sleeping. But when the monitor begins receiving troubling transmissions from somewhere else in the building, Rapace descends into a hellish and hallucinatory rabbit-hole.
Thale (2012) – Norway
Thale is a modern retelling of the Norwegian myth of the Huldra, a seductive forest creature that can be kind or ruthless depending on how well she is appeased. A crime-scene cleanup crew makes a startling discovery in an abandoned basement: a beautiful woman with a cow's tale who appears to have been a victim of medical experimentation. In many ways, Thale is an examination of science vs. nature, greed vs. compassion.
Trollhunter (2010) – Norway
You've probably noticed by now that this list is dominated by films from Norway, and Trollhunter is another recent export. Like Thale, Trollhunter uses Scandinavian mythology as a jumping off point. It's a found footage film about a group of conservationists investigating animal maulings; they cross paths with a man they presume is a poacher only to discover he actually works for a government agency that monitors troll activity throughout the country. Yes, it all sounds preposterous, which is what makes the very real tension and suspense Trollhunter creates all the more impressive.
Sauna (2008) – Finland
In 1595, after a long war between Sweden and Russia, two brothers are trekking through swamps in Finland as they make their way home. Both are dogged by memories of atrocities they committed in battle. They stumble into a village whose ghostly inhabitants seem to comprise an isolated country unto themselves. On the outskirts of the village: an ancient pagan sauna that harbors otherworldly powers.
Rare Exports: A Christmas Tale (2010) – Finland
Rare Exports would make a brilliant holiday triple-feature along with Gremlins and The Nightmare Before Christmas. It's a complete upturning of Santa Claus mythology or rather a return to Santa's dark roots; this is not the jolly old fat man we're accustomed too. Instead, we are presented with a demonic Santa who revels in dispensing punishment even more than rewarding the well behaved.
Have a favourite horror film from Scandinavia – tell us in the comments below…
Top 10 Films' WORLD TOUR OF HORROR
Top 10 British Horror Films of All Time
Best Horror Films from:
Japan | South Korea | Australia | France |
Scandinavia | Italian Giallo | USA | Canada