Sidney Lumet, over a 50-year career, was responsible for some of Hollywood's most memorable movies. The likes of 12 Angry Men, Network & Dog Day Afternoon represent some of the best films of the modern age.
Born on June 25th 1924 to parents who were both theatre veterans, Sidney Lumet started his career young, appearing on stage at the age of five. He appeared in various Broadway plays and even in one feature film until the early 1950s, after which he made the transition to a career as television director. After about five years of doing that, he finally made his feature film directorial debut when he burst on the scene with 12 Angry Men, which easily holds its own amongst the greatest feature film debuts ever made. From there on in, he became a prolific director, averaging almost one film per year for the rest of his career, which lasted until 2007.
A director known for his often re-occurring theme of social justice, hard hitting police and literary dramas as well as having a knack for getting great performances out of his cast, Sidney Lumet is simply one of the all time great American directors. But despite his eclectic and prolific career as a director and also being amongst some of the first and greatest actors to have attended the New York's Actor Studio, Sidney Lumet somehow does not seem to have received the full recognition and fame that one would expect. He never won an Academy Award for best director (although he did receive an Academy Honorary Award in 2005) and whilst any cinephile will tell you exactly who he is, a large segment of the population probably doesn't even know his name. He is nonetheless one of the greatest American filmmakers to have ever done it and every single title in this top ten list is testament to that. You can not go wrong with any of these films as they range from very good to great to absolute masterpieces of modern cinema. And sticking to ten was hard enough. If you've seen all these titles, I highly recommend exploring more of the director's work as there are plenty of other gems to be found.
10. Prince of the City (1981)
Returning to familiar territory (I'll get to that other film later on), Sidney Lumet delivered another stunning crime drama about corruption in the police force when he directed Prince of the City in 1981. Based on the book of the same name by Robert Daley about the real-life exploits of New York narcotics detective Robert Leuci, the film deals with corrupt detective Daniel Ciello (Treat Williams) as he is approached by internal affairs to expose police corruption in exchange for being let off the hook himself. Prince of the City is a fascinating and realistic take on familiar Lumet themes and the head of the Drug Enforcement Agency even requested that viewing the movie would become part of DEA training programs. Not as well known as that other Lumet film about police corruption, Prince of the City is just as good and one of the best films he directed in the 1980s. The film received one Oscar nomination for Best Adapted Screenplay.
9. Before the Devil Knows You're Dead (2007)
Well into his eighties, Sidney Lumet was still as sharp as ever and Before the Devil Knows You're Dead concluded a lengthy career on a very high note. Once again working with some of the greatest acting talent available (Lumet was known to be an "actor's director" and worked with many of the all time greats during his lengthy career), the film featured Philip Seymour Hoffman, Ethan Hawke, Albert Finney and Marisa Tomei in yet another gritty crime drama. Told non-chronologically and presenting some of the events repeatedly but from different points of view, the film tells the story of two brothers who decide to rob their parents' jewelry store as they are strapped for cash. But when the robbery goes all wrong, soon everything starts falling apart for everybody involved. Tense, tragic, masterfully directed and featuring top-notch performances from all involved, Before the Devil Knows You're Dead is a superb thriller and a worthy end to a stunning career. It won the Movie of Year Award from the American Film Institute in 2007.
8. The Verdict (1982)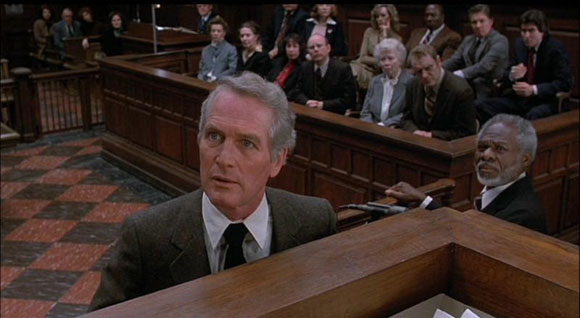 Based on the novel of the same name by Barry Reid and adapted for the screen by David Mamet, this 1982 Sidney Lumet film is a powerful courtroom drama about an alcoholic lawyer who gets one last chance at redemption when he decides to take a medical malpractice case to court instead of agreeing to a settlement. Working with screen legend Paul Newman, who puts in a late career top-notch performance, and a fantastic supporting cast, including Jack Warden, James Mason (another great late career performance) and Charlotte Rampling, Lumet was on a roll in the early eighties as he delivered The Verdict one year after having made the aforementioned Prince of the City. The film was nominated for five Oscars, including Best Film, Director and Actor but didn't end up winning any. If you're into courtroom dramas, The Verdict is one of two must-see films directed by Lumet in the genre (the other one is still coming up).
7. The Pawnbroker (1964)
Adapted from the novel of the same name by Edward Lewis Wallant, The Pawnbroker is a powerful drama about a holocaust survivor who now owns a pawnshop in East-Harlem. Sol Nazerman (Rod Steiger), who saw his wife raped and two children killed by the Nazis in a concentration camp, has retreated within himself, living a more or less emotionless and embittered life with no faith in religion or even mankind. He doesn't pay too much attention to the pawnshop he owns and the place soon becomes the front for a local racketeer's businesses, whilst his shop assistant sets him up to be robbed by neighbourhood thugs. Soon Nazerman's emotionless and bitter stance to all those around him starts catching up with him. The stark black and white photography, location shooting and other French Wave influences and Steiger's restrained yet powerful performance all make this sober drama about human alienation a stand-out. The first American film to deal with the psychological effects of the holocaust from a survivor's point of view as well as the first film to challenge the Production Code by showing nudity and to still get its approval, The Pawnbroker was a landmark film. The movie also features a stand-out soundtrack by Quincy Jones and earned Steiger an Academy Award nomination for Best Actor.
6. Serpico (1973)
Adapted from the biography of Frank Serpico by Peter Maas, Serpico follows the life of an honest cop for twelve years as he becomes a whistleblower at the New York police force to expose the rampant corruption which was taking place there. Played by Al Pacino, Serpico is a cop who is staying true to his individuality as he grows his beard and hair and remains part of the counter-culture. Therefore already an outsider within the force, things get worse when he refuses to take bribes like his colleagues do. After he goes to his superiors, only to find out they are already aware of the corruption within the department and are simply happy to turn a blind eye, he gets shot in a suspicious drug bust, which prompts Serpico to go public with his information. Released at a time when gritty crime films were the fad and just after the revelations of the Watergate scandal, Serpico struck a nerve with the film-going public and became a giant hit. Pacino was nominated for Best Actor at the Oscars for the second year in a row whilst Lumet received nominations at the BAFTAs and the Directors Guild of America. The two men would join forces again in a great real-life inspired crime movie two years later.
5. The Hill (1965)
This 1965 UK production, which is based on a television play by Ray Rigby and R.S. Allen, is probably one of the most under-seen and under-appreciated films in the careers of both Sidney Lumet and Sean Connery. The movie is set during World War II in a British military detention camp somewhere in the Libyan desert, where soldiers who have been convicted of various military offences are sent to be rehabilitated. The camp is ran with an iron fist by Regimental Sergeant Major Wilson (Harry Andrews) and his cruel Staff Sergeant Williams (Ian Hendry), who seems to be more concerned with tormenting the prisoners than actually reforming them. In this scenario enter five new prisoners, amongst them the rebellious Joe Roberts (Sean Connery), who soon find themselves being forced to double up in the blazing sun over the hill in the middle of the camp, the standard method of disciplining the prisoners. But when one of the men dies on the hill after being pushed too hard, tensions in the camp mount and rebellion is in the air. Featuring stunning deep focus and dusty black and white photography in addition to intense performances from the entire cast with Connery and Andrews truly standing out, The Hill ranks amongst the very best films amongst prisoner of war camp movies. The movie received six BAFTA Award nominations, taking home the one for Best Cinematography and also won awards for Best Screenplay at Cannes and from the Writers' Guild of Great Britain. Arguably Lumet's best film shot outside of the United States.
4. Fail-Safe (1964)
Based on the novel of the same name by Eugene Burdick and Harvey Wheeler, Fail-Safe is an excellent cold-war thriller featuring a realistic science fiction scenario. When an electrical malfunction causes a transmission to be sent to a squadron of bombers to attack Russia with nuclear arms, General Bogan tries to recall the bombers but as they have already passed "fail-safe" point, the pilots have been instructed to ignore any reversal of prior orders. It's then up to the President (Henry Fonda) to try to avoid nuclear disaster by working directly with the Russians through his interpreter (Larry Hagman). All bombers are stopped except for one lone plane which manages to continue its course and it becomes apparent that the President might have to do the unthinkable to divert World War III. Featuring a plot that is so similar to Dr. Strangelove that a plagiarism lawsuit was filed and settled out of court, Fail-Safe is indeed the straight-faced counterpart of Kubrick's satire which was released earlier the same year. Set mainly at one location at Strategic Air Command Headquarters, the movie nonetheless manages to be a real nail-biter. Despite critical acclaim the film did not do well at the time of its release due to the similarities with Dr Strangelove, which hit the theatres earlier that year, but it has since found its audience.
3. Dog Day Afternoon (1975)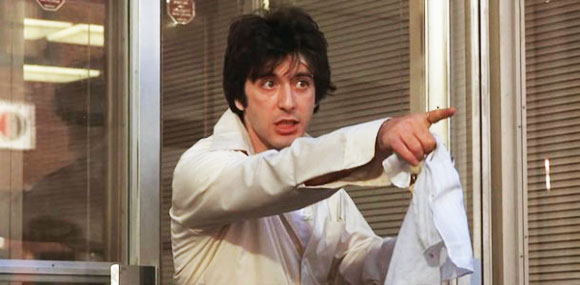 Inspired by the article "The Boys in the Bank" by P.F. Kluge, which was published in Life magazine in 1972 and dealt with an actual bank robbery by John Wojtowicz and Salvatore Naturale which took place in Brooklyn, Dog Day Afternoon marked the second fantastic collaboration on a real-life crime flick between Sidney Lumet and Al Pacino. Sonny (Pacino) and his simple minded accomplice, Sal (John Cazale) decide to rob a bank in Brooklyn on a hot summer day. Sonny is trying to get the funds to pay for a sex-change operation for his lover but when everything goes wrong and the two men end up taking hostages, the scene soon turns into a media circus. Pacino and Cazale are fantastic as the pair of robbers and Charles Durning and Chris Sarandon also stand out as the police officer trying to keep the situation under control and Sonny's lover respectively. The film captured the zeitgeist perfectly with its firm anti-establishment undertones and remains one of the quintessential films of the New Hollywood era. Dog Day Afternoon received six Academy Award nominations (including Best Actor for Pacino and Best Director for Lumet), ultimately only taking home one for Best Original Screenplay.
2. 12 Angry Men (1957)
Adapted from a teleplay of the same name by Reginald Rose, 12 Angry Men is a courtroom drama and was the feature film debut of director Sidney Lumet, delivering a directorial debut which ranks amongst the very best in the history of cinema. A Puerto Rican kid has been accused of killing his father. Twelve jurors retire to the jury room to debate his fate and as it doesn't seem unreasonable that he's guilty, eleven of the jurors vote accordingly. But one of them, Juror #8 (Henry Fonda), doesn't and starts chipping away at the conviction of the other jurors, reminding them of those all too important words "reasonable doubt" and slowly but surely doubt starts creeping into the minds of most of them. 12 Angry Men takes place almost entirely in one location: the jury room. But that doesn't mean the tension gets racked up to eleven. The film is greatly assisted by a stunning screenplay and the entire cast, who all put in fine performances and contribute greatly to the claustrophobic and high tension scenario. The film was nominated for three Academy Awards (Best Director, Best Picture & Best Adapted Screenplay) and won the Golden Bear at the Berlin Film Festival. An absolute masterpiece, 12 Angry Men is simply must-see cinema.
1. Network (1976)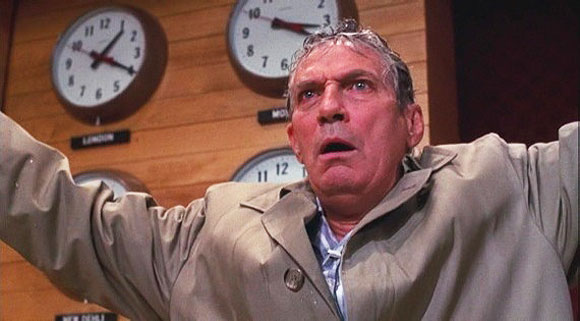 If you have never seen Network, scrap your plans tonight and watch this magnificent piece of 1970's satire. A film which was far ahead of its time, Network is completely relevant today in the way it attacks corporate power and the way television is used as a blatant propaganda tool. Network executive Max (William Holden) and news anchor Howard Beale (Peter Finch) have been long time friends. The movie starts with with Howard being told he will be taken off the air as he is no longer relevant, which causes him to announce his suicide on air the next day. As a result the show's ratings to go through the roof, so ambitious executive Diana (Faye Dunaway) talks the ruthless head of the network (Robert Duvall) into keeping him on. And as Howard gets more and more unstable, his show gains a huge following and he becomes the "Mad Prophet of the Airwaves". His phrase "I'm mad as hell and I am not going to take it any more" has become a part of popular culture. Featuring a killer screenplay, tight direction by Lumet and fantastic performances from all involved, Network was a giant hit and received ten Oscar nominations, winning four of them: Best Screenplay, Actor, Actress and Supporting Actress plus a string of other awards from various other award ceremonies. Sidney Lumet's Network is a towering achievement and one of the best movies to come of Hollywood in the 1970's. And that says a lot, as Hollywood was on fire that decade. This film is in my personal top ten ever and I would recommend it to everybody. It's brilliant.
Check out more film recommendations at Emilio's Facebook page Just Good Movies
Over to you: what are your favourite films of Sidney Lumet?