Robin Williams' electric energy, quick-witted improvisation and amusingly caricatured impersonation brought laughter and joy to millions on stage and on screen. Here's my top 10 films of the late actor and comedian
TRIBUTE: Robin Williams Knew Laughter Was The Best Medicine
10. Cadillac Man (Donaldson, 1990)
Things get quickly out of hand for Williams' car salesman Joey O'Brien in this funny farce from director Roger Donaldson. Trying to juggle relationships with several women, avoid the nagging ex-wife demanding alimony, find his missing daughter, and earn enough money to pay back a loan unwisely taken from a mafia don, O'Brien's life gets even worse on his make-or-break day on the car lot. Tim Robbins' Larry turns up to hold everyone hostage believing someone to be having an affair with his wife. What are the chances that "someone" is O'Brien!
9. Awakenings (Marshall, 1990)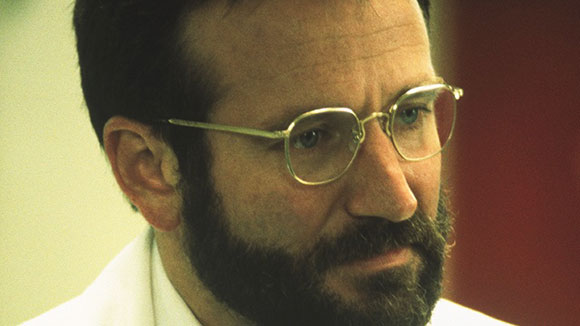 Penny Marshall's film is based on the true story of a pioneering doctor who discovered the groundbreaking effects of a new drug to bring long-suffering catatonic patients back to life. Williams portrays the well-meaning doctor whose turbulent relationship with one of the "awakened" patients becomes increasingly poignant as the realisation that the drug's effects are only temporary set in. A heartfelt drama about loving life, no matter how long or short it is.
8. Man Of The Year (Levinson, 2006)
Williams teams up with director Barry Levinson again (the pair worked together on Good Morning, Vietnam) in this all-star political satire loosely inspired by the real-life persona of Jon Stewart. Williams plays a talk show host who is inspired to run for office when a groundswell of support emerges in favour of his critical approach to the two-party system.
7. Mrs. Doubtfire (Columbus, 1993)
One of the best drag queens to bless the world of cinema, Mrs Doubtfire is a delightful creation brought to brilliant life by the incomprehensibly talented Williams. This warmhearted comedy about a recently divorced father who dresses up as an old female housekeeper in order to spend time with his children is the perfect stage for Williams' larger-than-life comedy credentials to flourish.
6. The Birdcage (Nicholls, 1996)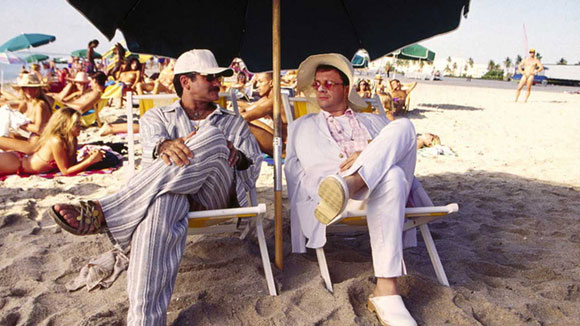 Williams is Armand Goldman, the gay owner of a Miami Beach drag club, who sees his extroverted life come to blows with the conservative traditions of a Republican Senator when their respective children announce they are to marry. This culture clash comedy features a number of brilliant performances from its strong cast which includes Gene Hackman, Hank Azaria and Nathan Lane. But Williams holds it all together, bridging the gap between two very different sets of lives.
5. Moscow On The Hudson (Mazursky, 1984)
Inspired by writer-director Paul Mazurksy's own grandfather who emigrated from Ukraine through Russia, Williams plays impoverished Moscow circus saxophonist Vladimir Ivanoff who defects to the USA following an international trip. Mazursky's drama contrasts Russia's bleak conditions under communist rule with the "land of the free". Williams' nuanced performance has an authenticity built upon his solid Soviet accent and discussions in the Russian language while Mazursky confidently eschews sentimentality to depict the immigrant struggle, despite the opportunities, to adapt to life in a foreign country.
4. World's Greatest Dad (Goldthwaite, 2009)
The best film of the 2000s for Williams, here he plays a schoolteacher who wishes to be a famous writer and subsequently struggles to bond with his socially inept 15-year-old son. The offbeat, pitch-black humour is drawn from a particularly oppressive atmosphere between father and son and Williams excels in the role, displaying a tender fragility not often seen before.
3. Dead Poet's Society (Weir, 1989)
Audience favourite Dead Poet's Society has received a lot of praise thanks largely to its sense of optimism. This well-intentioned drama sees Williams' eccentric English teacher John Keating use unorthodox methods to inspire his rich-kid students into taking their classes seriously. "Carpe diem", he tells his students one day. "Seize the day boys, make your lives extraordinary."
2. The Fisher King (Gilliam, 1991)
Williams stars as a psychologically scarred homeless man in New York who comes to the aid of former radio DJ Jack Lucas (Jeff Bridges) after he is attacked by street thugs. Williams mixes delusional spontaneity with moments of quiet tenderness in director Terry Gilliam's typically quirky comedy-drama.
1. Good Morning, Vietnam (Levinson, 1987)
The perfect role for Robin Williams. The Vietnam War backdrop offers a sombre counter balance to the comic actor's kinetic energy as a DJ tasked with providing army-approved news to the American troops. But Williams' character Adrian Cronauer, typical of the actor himself, is more interested, through acerbic observation, impressions and rock n roll, with bringing a brief moment of respite to the soldiers. This ultimately causes friction between him and his conservative commanders.
Good Morning, Vietnam is a powerful comedy-drama that's interesting in its alternative take on Vietnam during the 1960s, largely stepping away from the battlefields to see how the war impacted upon those Americans displaced in a country they know very little about. Cronauer's radio show becomes that little ray of light amidst the gloom. Williams should have won the Best Actor Academy Award that year but lost to Michael Douglas for his performance in Wall Street.
TRIBUTE: Robin Williams Knew Laughter Was The Best Medicine
Over to you: what are your top Robin Williams films?
Top 10 Films of…
Michael Caine | Tony Curtis | Robert De Niro | Leonardo DiCaprio | Robert Downey Jr. | Clint Eastwood | Gene Hackman | Dustin Hoffman | Meryl Streep | Mickey Rourke | Arnold Schwarzenegger | Jack Nicholson
More Great Actor Top 10s