My Filmviews and Karamel Kinema asked fellow movie bloggers how cinema has influenced our lives and our "loves" in their latest blogathon. So, here's my Life, Love and the Movies entry…
In the latest blogathon created by Nostra at My Filmviews, he has teamed up with Karamel Kinema to consider the question of "love" and the "movies". 16 questions were posed; 8 on Life, 8 on Love… If you'd like to take part too, either put your own "Life, Love and the Movies" responses in the comments section below, or if you have your own site or blog, check out this page to find out how to join in.
LIFE
1. What was the first movie you saw in the cinema and what do you remember about that visit?
Don Bluth's An American Tail from 1986. I vaguely remember thinking: wow, that's a big TV!
2. Are there any movies you have very strong memories of which are not because of the movie (for example something which happened at the time you were watching it)?
Seeing Jurassic Park with family and exiting the cinema to the exasperated cries of my Grandma: "That was loud, and scary, and…loud!"
3. Which movies had a big impact on you and changed a (small) part of your view on life?
The Exorcist changed my views on sleeping with the light off! As did Richard Donner's The Omen and John Landis' An American Werewolf in London – that's for sure. My Mum, who loved a good horror film, just couldn't keep those VHS tapes hidden away from me for long. I got my hands on them in the end. Of course, The Exorcist was banned in England for years so I didn't see that until I was sixteen. And yes, I still had to sleep with the light on after watching it!
4. Do you have any comfort movies which you return to because you are in a specific mood (for example if you are feeling down/nursing a heartbreak)?
I definitely have a selection of pick-me-up movies for those "feeling down" days and they always, always, always come from the 1980s. Anything to inspire a nostalgia trip. Films include Ghostbusters, Beverly Hills Cop, ET, The Burbs, After Hours – indeed, anything starring Tom Hanks, Steve Martin, John Candy, or Dan Aykroyd, and anything directed by Robert Zemeckis, Frank Oz, Joe Dante or John Landis.
5. If a movie would be made about your life, what type of movie would it be and who would you like to portray you?
Haha…very tough question!
It definitely wouldn't be a romantic movie (just ask my wife!).
I'd like to think it would be a comedy-drama with a nice balance of tragedy and fortune with, hopefully, a happy ending!
6. Which existing movie best represents you?
Minus the crime and the kidnapping, I'd say The King of Comedy or After Hours. Personally speaking, Scorsese really hit home with those two movies. Definitely my favorite films by the Taxi Driver director.
7. If you knew you would die tomorrow, what would be the last movie you would want to see?
Ouch! But give me Aliens anytime.
8. If you can spend your life working in the film industry, what would you be and why? (you know, director, producer, actor, cinematographer, costume designer, sound designer etc?)
This is an easy one: I'd love to write and direct my own movies. But wouldn't everyone?
LOVE
1. Did you ever have a first kiss with someone while at the cinema and if so which movie was playing?
Absolutely not. Nookie in the cinema should be banned. I'm there for the movie! 🙂
2. What is your favorite movie relationship and why?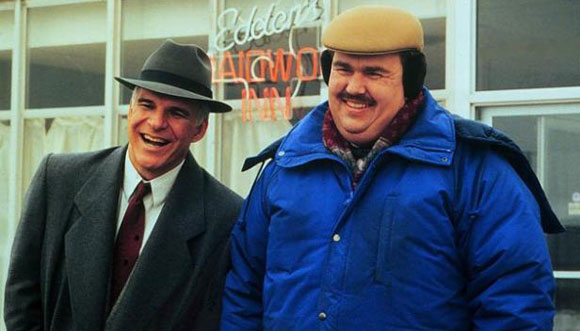 I think romance in the movies is a tough nut to crack but a few films and directors have done it really well. Billy Wilder in The Apartment, Rob Reiner in When Harry Met Sally, and Woody Allen in Annie Hall (and many others). But my favorite movie "relationship" comes from a slightly different angle – all male, buddy comedy. I love Withnail and I, Stir Crazy and, more recently, Sideways. But the best, most touching, most amusing, and most infinitely lovable, is Steve Martin meeting and ultimately befriending John Candy in Planes, Trains and Automobiles.
3. When did your love for movies start and how has it grown?
Well, I saw An American Tail (my first visit to the cinema as far as I remember) as a four-year-old, so I think my love of the movies grew from there. I know my cousin, who was a little older than me, loved movies and would always watch ones I hadn't seen before when he stayed at my house during school holidays. This furthered my fascination with film as he opened my eyes to other genres – most notably horror – as opposed to family fare (Sound of Music, The Wizard of Oz) and animation. That said, I saw Jaws at a very early age too and that became one of my most watched movies. It remains a huge favorite of course.
4. If you have to choose one film to watch with your loved one, what would it be and why?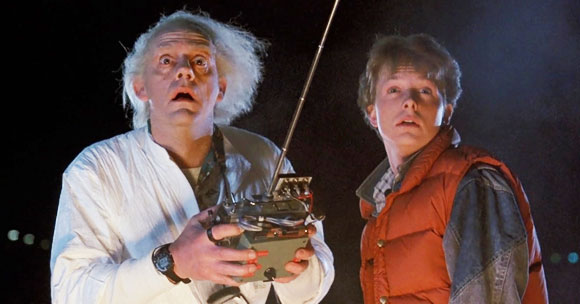 It would have to be one that we both love. So horror is out. And since my wife's favorite romance movies aren't the same as mine, romance is out too. That leaves a few, notably from the 1980s. So I think I'd choose to watch either Back To The Future or The Breakfast Club.
5. If you can choose one character from a movie to be your significant other who would it be and why?
Haha…another great question!
…and very tough.
But, again, I'm leaning towards nostalgia and first "loves" in cinema. How about Kelly LeBrock in Weird Science – you know she'd love you unconditionally plus she has magical powers too!
6. What was the first movie that made you fall in love with the cinema?
I think, given the length of time it has been a favorite, I would have to say Jaws. Spielberg showed how cinema could take me through so many emotions utilising every single aspect of the medium from sound to editing to music, performance, special-effects and photography.
7. How did your passion for movies turn you into a movie blogger?
I have two "loves" in my life (well, three if I include my wife!): movies and writing. Becoming a film critic was a natural progression for someone whose scripts weren't being optioned in Hollywood.
8. What is your favorite date from a movie?
Taxi Driver. Socially inept Travis Bickle takes stunner Betsy to a film and it turns out to be a Swedish sex education movie.
I also like the amusing reveal in Notting Hill when Hugh Grant goes to the cinema with Julia Roberts wearing his prescription goggles because he can't find his glasses.
Have a go at answering some or all of the questions in the comments below – I'd love to know your responses too…