Happy New Year from Top 10 Films! Here are some of the highlights from 2013 including terrifying bus rides, great opening scenes, and the best movies to be snubbed for an Oscar…
Firstly, the thank you's…
I'd like to take this opportunity to say thank you to all our readers for stopping by the site. I hope the articles, top 10s and reviews have helped you make informed decisions about the time you invest in watching movies, ultimately enriching the experience. Hopefully we have introduced you to some new movies while celebrating many of your favourites and through our competitions given you the opportunity to get your hands on great DVDs and blu-rays. There is plenty more to come in 2014 so I hope you continue to enjoy visiting the site.
I must also say a big thank you to those writers who have contributed to the site this year. Again, Rodney Twelftree of Fernby Films has written some terrific pieces, while Mark Fraser, Neal Damiano, and Dan Grant have provided some of the most popular top 10s of the year.
Thank you also to Ryan Pollard, who recently joined the team as a film critic. He will be reviewing the latest UK theatrical releases and new DVDs/Blu-rays in the coming months.
You will have also noticed a new logo and website design in 2013. In order to provide a better reading experience for you I hope the new design aids site navigation and makes visiting Top 10 Films more fulfilling. The logo design was created by my talented brother-in-law Will Tarpey who spends his days as a professional graphic designer and his evenings watching endless episodes of new American TV drama.
Additional thanks to Chris Wharfe, Ellen Daniels, Rob Samuels, Rory Fish, Olan Ahern, Ragil Pembayun and Rob Keeling.
Highlights of the year…
Some of my own top 10s that stand out this year include the top 10 treasure hunts in film because it let me list Indiana Jones and The Goonies in the same top 10, top 10 movie phone calls, and top 10 Brits on Holiday . Other favourites came from my "about" series such as top 10 films about taxi drivers and prostitutes.
I also really enjoyed writing the top 10 1990s murder investigations featuring the likes of Basic Instinct, Seven, JFK, Twin Peaks: Fire Walk With Me and Silence of the Lambs. The top 10 Harrison Ford in Peril list was also a joy to put together – he's one of my favourite actors but I didn't realise before writing it that his characters are almost always faced with life-threatening scenarios! Just list them and you'll see: The Fugitive, Air Force One, Six Days Seven Nights, all the Indiana Jones films and of course Star Wars. You could title any Harrison Ford movie Clear and Present Danger!
In addition, having completed a number of lists devoted to the male-centered buddy-buddy genre, I decided to redress the gender balance with a look at my favourite female buddy movies. I also put together a top 10 close to my heart as it looked at one of my favourite genres – the ghost story!
Other top 10s I really enjoyed reading in 2013 were Neal Damiano's Top 10 Films Under The Radar, Mark Fraser's celebration of Charles Bronson's career highs and lows, and Rodney Twelftree's look at the "greatest" movie death scenes in modern cinema.
Film Articles…
Away from our top 10 lists, we published a number of reviews and articles about film. Highlights include Mark Fraser's in-depth analysis of William Friedkin's under-appreciated Sorcerer and his take on one of Alfred Hitchcock's less successful movies, Ellen Daniels' review of the disappointing Man of Steel, and Rob Samuels' critique of British independent film The Ex and the Why.
Meanwhile, I tried to defend Spielberg's misfiring but enchanting Peter Pan adventure Hook, while I reviewed Richard Curtis' About Time (which was one of my favourite films of the year). I also reviewed some great recent films that I saw for the first time in 2013 – these included Martha Marcy May Marlene, 50/50 and The Perks of Being a Wallflower. I also caught up with The Grey, The Avengers, Sightseers, The Iron Lady and The Hunger Games.
Additionally, Ryan Pollard and Chris Wharfe reviewed a number of new releases – both theatrical and DVD/Blu-ray/VOD – including Milius, The Hunger Games Catching Fire, The Witches, Stoker, Doctor Who and Gravity.
Other highlights…
Small Soldiers, Gremlins and Explorers director Joe Dante recognising my appreciation of the brilliant but under appreciated comedy The Burbs on Twitter was a definite highlight!

My favourite top 10s of 2013…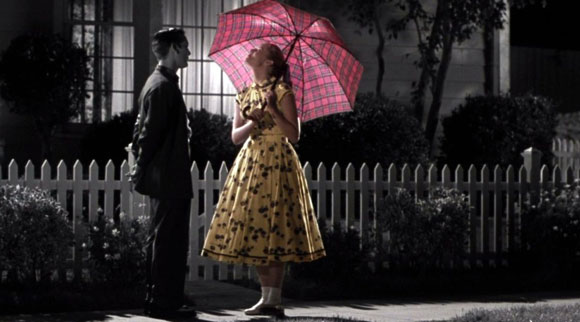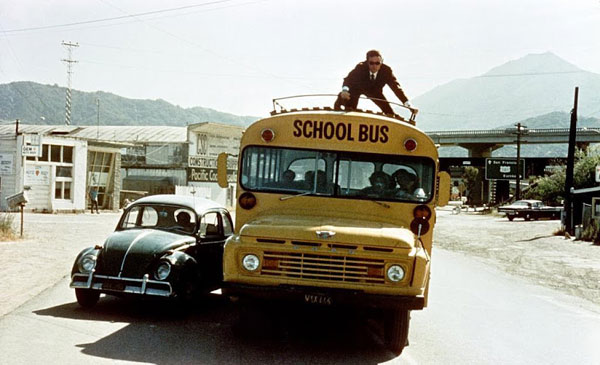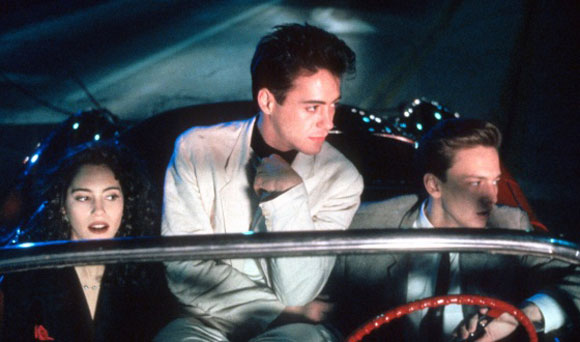 What was your favourite top 10 list from 2013?