Sometimes the misdemeanors of Hollywood stars – the glitz, the glamour & the scandal – are the headlines we remember. But what about acts of kindness that don't get mentioned…
Hollywood is known for its excess and its glitz and glamour. Actors are sometimes described as pampered and vacuous malcontents who behave as though they are royalty surrounded by subjects. From people like Paris Hilton (who is reportedly a true typical blond), who is famous for being famous, to Will Smith who is ostensibly so rude to his fans that he has alienated a lot of them, to some of the ridiculous demands they have (Denzel Washington apparently once had a production assistant fired for looking at him on set), actors may bring a lot of joy to our lives because of what they do on screen but off screen is a completely different story.
However, there are stars who are kind and generous and good to their fans. It doesn't even have to be fans, it just has to be an act of kindness that some of these actors have performed. It's nice for papers and websites to report all the filth because that sells papers and gets hits on their websites. But the good stuff doesn't necessarily get reported with such frequency. Here is a list of the top 10 acts of kindness that actors have done over the years. And if you have not heard of number one, hold onto your butts, it might shock you.
10. Colin Farrell

In 2003 while Colin was filming The Recruit in Toronto, a local radio station offered $1000.00 to anyone who could bring him into the studio. Farrell was annoyed by this as it was an intrusion to him while on set. A local homeless man named Dave was offered a deal from Farrell, take me to the studio and you get the grand. So he did and Dave got the money. Years later Farrell was back in Toronto for TIFF and he found Dave again. This time, he took him shopping, gave him enough money for an apartment and bought him food. Dave turned his life around after this. Farrell apparently does this often, maybe not to this extent but he has been known to give money to charity frequently.
9. John Cena

Okay, Cena may be pushing the definition of actor but he has been in several films so he is included here. For those of you who don't follow the WWE, John Cena is a champion wrestler. He is the current champ but more importantly not only is the face of the WWE, he is the record holder for the Make a Wish Foundation. He has granted more than 300 wishes over 8 years. Cena has a demanding schedule, performing for the WWE sometimes as much as 6 days a week. He is also busy making movies from time to time but he feels honoured to support the Make a Wish Foundation.
"I can think of no greater honour than someone who can have any wish they want in the world, yet they choose to spend their time with me. I will continue to grant wishes as long as there are children who request me."
8. Johnny Depp

Johnny Depp has done many things to show how much of a cool guy he is in real life. He has hired homeless people to be extras in some of his films and he has donated money to different causes. But one of the nicest things he did was because of a letter he received from a nine-year-old girl asking him if he could come by her school as Jack Sparrow. Depp was so moved by her letter that he obliged. Giving the school only ten minutes notice, he and a few other buddies came by dressed in full pirate gear. Depp spent 15 minutes at the school dancing with the children and signing autographs.
7. Tyler Perry

Tyler Perry, the man most famous for playing Madea, an old black woman with old school ideas of how to raise kids, heard of a woman in Georgia, who had cerebral palsy. She had her $60,000 vehicle stolen by some local thugs. When Perry heard about this from the local news, he called them and asked how he could get in touch with the woman, who's name is Alicia Day. He called the woman's house, told them who he was and bought her a new vehicle.
6. Christian Bale

Christian Bale is best known for donning the Dark Knight suit. He has also been known to perform random acts of kindness without any press coverage. He actually goes out of his way to keep things quiet. In 2012, a young boy named Jayden Barber was diagnosed with terminal cancer. Posting on a Facebook page, he'd indicated that he wanted to meet Bale. Bale heard of the wish and flew Jayden and his family to Los Angeles. He put them up at a hotel for a week and took them to Disneyland. The only reason this got out is because the family posted about it on Facebook a week later. Four year old Jayden even went into remission and as of last reports, he beat the cancer.
5. Ryan Gosling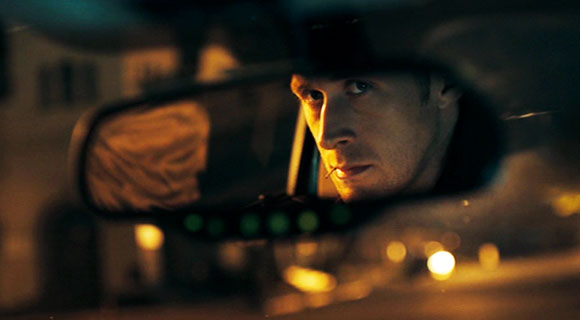 Ryan Gosling might actually be a saint. He has performed all kinds of random acts of kindness. Some of them are perhaps him just being in the right place at the right time. But others are calculated as he stands up for things he believes in. He literally pulled a woman from London, England off the street in New York just before she was going to be hit by a car. He has broken up fights in the street, as caught on camera from kids with phones. But the nicest thing he has done is not to a person but to pigs in Canada. He has campaigned very publicly about not allowing pigs to be in gestation crates. These are crates where pigs are stuck in them and can't move. They even put pregnant pigs in them. Gosling has spoken out about this and has even asked the government to step in.
4. Zach Galifianakis

Zach Galifianakis, 43 befriended Elizabeth "Mimi" Haist, 87, twenty years ago when he was a young actor just starting out. They met on the Fox Studios lot where Haist would volunteer to do laundry for tips. They stayed friends and when Galifianakis found out Haist was homeless two years ago, he began paying for her rent and utilities. He also takes her to his movie premieres, including The Hangover.
3. Rooney Mara

Rooney Mara, before she became really famous, traveled to Kenya in 2006 to help Kenyan children. The charity was called Faces of Kiberia. The charity helped set up food distribution, educational camps and schools and she went there as a volunteer. Mara is the grand-daughter of New York Giants owner Wellington Mara.
2. Brad Pitt

After Hurricane Katrina, Brad Pitt flew back to New Orleans and partnered Make it Right. Together they built homes for those who lost theirs in the storm. Since then they have built more than 150 homes and have literally helped rebuild New Orleans after the hurricane.
1. Keanu Reeves

Keanu Reeves is an actor that a lot of people make fun of. Many can't get past his Bill and Ted persona. He has a vacuous look and sound at times. Keanu has made some of the biggest films in Hollywood with Speed and then with the Matrix films. IMO, the biggest act of kindness goes to Reeves, who signed a massively lucrative deal for the Matrix sequels. His pay for both Reloaded and Revolutions was 15 million. He also negotiated a back-end deal for a rumoured 10-15% of the gross. This worked out to be around 75 million dollars, in which he donated to the crew of the films, saying they were the unsung heroes, the ones who made the films so good. Reeve's has done many acts of kindness and much of it involves money. He has been quoted as saying, "Money is the last thing I think about. I could live for a few hundred centuries with what I have made already." He is one celebrity who backs up his words with actions.
More Keanu Reeves kindness caught on camera…

Thanks for reading.
Written and compiled by Dan Grant.