Some of my favourite movie posters of all time were created to promote Hollywood films of the 1980s. In this top 10 list I take a look at a selection of the very best…
Ever since my eyes saw the airbrushed acrylic work of Drew Struzan (the man behind such wonderful movie posters as Back To The Future and Indiana Jones) I knew I was hooked on the allure of film artwork. His most notable work appeared in the 1980s when he produced unforgettable posters for films such as Blade Runner, Coming to America and The Goonies. This was a time when, before the internet and video-on-demand, people took notice of the poster – whether it was outside the cinema or staring back at them from a shelf in the video shop. The 1980s had some terrific examples – not just from Struzan – such as Saul Bass' emblematic work for Kubrick's The Shining and John Alvin's iconic poster for Spielberg's E.T. Here's my top 10 favourites.
10. Mystery Train
9. The Purple Rose of Cairo
8. Withnail and I
7. 48 Hrs
6. Poltergeist
5. An American Werewolf In London
4. Brazil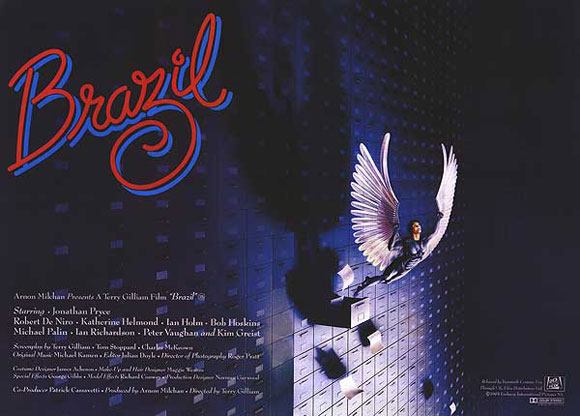 3. E.T.
2. The Shining
1. Back To The Future
Written and compiled by Daniel Stephens.
More Top 10 Films about… Animals In Film | Anti-Heroes | Brits On Holiday | 1980s Childhood Adventure Films | Clowns | Drug Addiction | Girl Power | Marriage | Prostitution
For all the latest top 10s, reviews and competitions follow Top 10 Films on Twitter!
What are your favourite movie posters from the 1980s?
Discover More on Top10Films.co.uk:
Search our collection of Top 10 lists sorted by type:
THEME | ACTOR | DIRECTOR | TIME PERIOD | GENRE | COUNTRY | SPECIAL INTEREST | FUNNY
See the A – Z of films featured on Top 10 Films / Check out our film review database