Following our Top 10 Second Films by Directors since 1970, Mark Fraser takes a look at 15 more great movies made by directors working on only their second feature-length film project.
[ad#Google text Ad – square no border]
Dan Grant wrote a terrific top 10 about the best second films by directors. The list highlighted the astonishing array of quality work appearing in fledgling careers with film makers such as John Carpenter, James Cameron and Steven Spielberg producing arguably their greatest achievements in only their second go at the helm. Perhaps even more interesting was the long list of other great films (and their makers) that didn't make our top 10. Film journalist and Top 10 Films contributor Mark Fraser was quick to highlight some of his favourites which I have decided to publish here in full. Enjoy!
See our Top 10 Second Films by Directors since 1970 HERE
15. Terrence Malick – Days of Heaven (1978)

The film won an Oscar for best cinematography.
14. Hugh Hudson – Chariots of Fire (1981)

Won the best film Oscar in 1982.
13. Adrian Lynne – Flashdance (1983)

OK, he's not quite in the same league as Malick, but this film probably made about 100 times more profit at the box office than Days of Heaven; plus his take on Lolita in the mid-1990s showed he was a pretty handy director.
12. Alan Parker – Midnight Express (1978)

A far cry from his first feature Bugsy Malone.
11. Michael Cimino – The Deer Hunter (1978)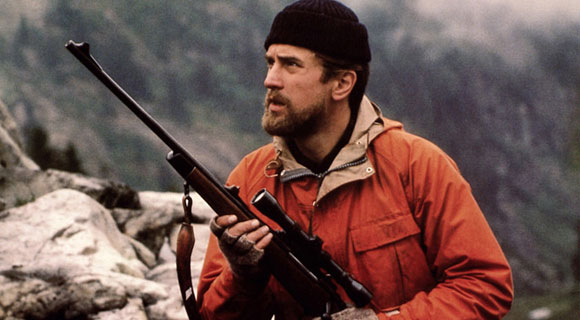 Who would have thought after a sleeper like Thunderbolt and Lightfoot he'd win an Oscar with his next effort (with a Best Picture, no less!), plus polarise a bunch of people in the process. Of course, as we all know, it all went to hell for him after that.
10. Albert and Allen Hughes – Dead Presidents (1995)

Probably took a few liberties with its depiction of Vietnam, and many would be turned off by the violence, but it is a strangely remarkable film on a number of levels, not least when it becomes a desperate crime caper.
9. Carl Schultz – Goodbye Paradise (1983)
One of the best Australian films ever made … before this his only other work was the tepid Blue Fin.
8. J.J. Abrams – Star Trek (2009)

He had only made Mission: Impossible III before this; I'm no Trekkie, but this was an entertaining and competent piece of work.
7. Zack Snyder – 300 (2007)

Showed he would be a force to be reckoned with after his quite stunning debut (the remake of Dawn of the Dead).
6. Edward Zwick – Glory (1989)

A far more substantial work than About Last Night … it also gave Denzel's career a shot in the arm and won a few Oscars to boot.
5. Paul Thomas Anderson – Boogie Nights (1997)

I haven't seen Hard Eight, so it's hard to make a comparison, but this one pretty much put him on the map as a Hollywood auteur.
4. George Clooney – Good Night and Good Luck (2005)

I actually preferred Confessions of a Dangerous Mind, but this helped Georgie become one of Hollywood's leading liberals … plus it put him firmly in Oscar territory.
3. John Carpenter – Assault of Precinct 13 (1976)

Far more influential in terms of Carpenter's career than Dark Star.
2. David Lynch – The Elephant Man (1980)

It's easily one of his best works, avoiding many of the idiosyncratic indulgences that have plagued most of his other films.
1. Joel and Ethan Coen – Raising Arizona (1987)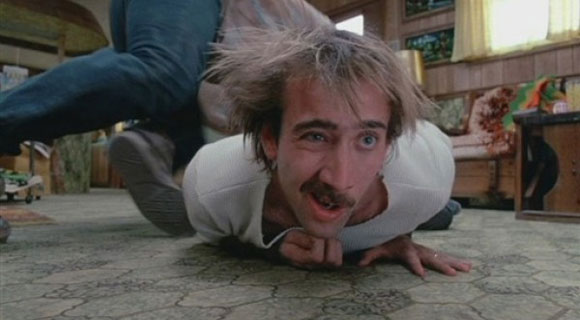 Raising Arizona gave the boys a far wider audience following Blood Simple.
See our Top 10 Second Films by Directors since 1970 HERE
Written and compiled by Mark Fraser.
For all the latest top 10s, reviews and competitions follow Top 10 Films on Twitter!
Your turn – what are your fave second films by directors?
Other top 10s you might like: Top 10 Sequels Of All Time | Top 10 Science-Fiction Films of the 1990s | Top 30 Horror Films 1967 – 1979 | Top 10 films to have driven people to murder
Discover More on Top10Films.co.uk:
Search our collection of Top 10 lists sorted by type:
THEME | ACTOR | DIRECTOR | TIME PERIOD | GENRE | COUNTRY | SPECIAL INTEREST | FUNNY
See the A – Z of films featured on Top 10 Films / Check out our film review database