You've got your bucket of popcorn and extra large coke. You've got your date cuddled up next to you on the sofa. Now it's time to pick the film…what will it be?
[ad#Google text Ad – square no border]
Most people agree there is nothing quite like cuddling up with someone special, a bowl of popcorn and a great movie. Now, hopefully your choice of company and popcorn flavour are already obvious to you (toffee – always!) but when it comes to choosing a film for you and your date, don't be tempted to go for the clichéd, tissue-grabbing mush.
Instead, take into account your date's interests and personality and maybe pick something a bit more unusual (though it's probably best to steer clear of anything overly political or controversial). Check out these top 10 movies below for date-savvy inspiration…
10. About a Boy

This is a sure-fire hit on many levels. It stars Hugh Grant as a carefree bachelor who sets out looking for a no-strings relationship with a hot single mum but gets a lot more than he bargained for. A different kind of love story to your traditional romcom, the characters portrayals are honest, endearing and sometimes downright hilarious!
9. The Spiderman Trilogy
Okay, so maybe not all three, but these movies are a great choice. With tons of action and familiar characters, men can relive their childhood superhero dreams while women can swoon over 'that' kiss and spend the rest of the evening talking about Kirsten Dunst's gorgeous red hair.
8. Avatar
Again, you may need to start this one mid-afternoon to get it all in, but this is a must on any top 10 movies list. Stunning visuals and CGI along with a dramatic storyline and a huge budget make this film popular with both men and women.
7. Toy Story
For the sheer nostalgia and cuteness factor. Dressing up as Buzz and Woody optional!
6. Dirty Dancing

This is definitely more for the ladies. But men you should get brownie points if you sit through it. Though be warned, she may enrol you both in dance classes and insist you refer to her as 'Baby' from then on.
5. Pirates of the Caribbean

This four-part swashbuckling adventure stars a string of familiar faces and a stand-out performance from Johnny Depp as Captain Sparrow. It's both funny and entertaining and definitely makes the top 10.
4. Into the Wild

The story of a young, middle-class college graduate who leaves home with a dream of going to Alaska on foot. Films like this are great if you are still getting to know each other, as they provide an interesting talking point afterwards. And if you haven't yet found someone to share your movie with, then the Jazzed free dating site is a great place to start your search.
3. Juno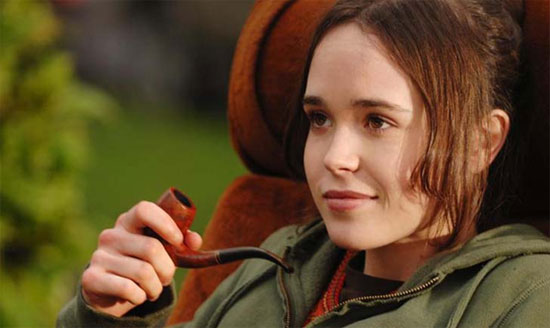 One of my personal favourites. Take a teenager, an unplanned pregnancy and a fantastic soundtrack and you get a surprisingly warming and funny movie.
2. The Time Traveller's Wife

Okay, it may be a romance but at least it's not The Notebook. Eric Bana is always a hit with the ladies and the storyline is actually really interesting. Just make sure there are enough tissues around and girls – wear waterproof mascara!
1. Top Gun
Let's finish our list with a real classic. Fast planes, action, romance and Tom Cruise. You really can't go wrong in picking this for a movie date night.
Written and compiled by Laura Alfonsin.
For an alternate view on the Date Movie check out our Top 10 Anti-Date Films.
For all the latest top 10s, reviews and competitions follow Top 10 Films on Twitter!
Your turn – what films would you watch on a date?
Discover More on Top10Films.co.uk:
Search our collection of Top 10 lists sorted by type:
THEME | ACTOR | DIRECTOR | TIME PERIOD | GENRE | COUNTRY | SPECIAL INTEREST | FUNNY
See the A – Z of films featured on Top 10 Films / Check out our film review database