With Oscar-winning combo Fernando Meirelles and Rachel Weisz re-teaming for new film 360, Top 10 Films takes a look at some of recent cinema's great actor-director double acts.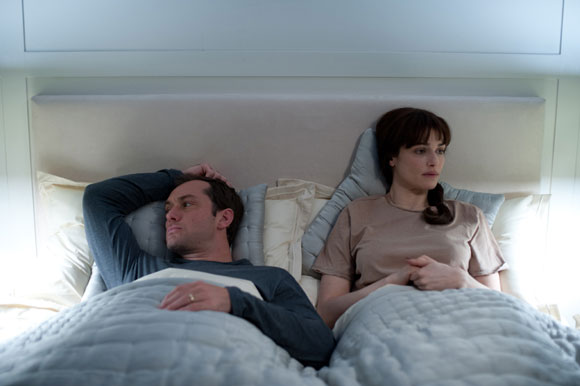 Many Oscar winners return to work with the directors that helped them win their Oscar, to rekindle that winning combination. So often you hear about rifts on set between two clashing egos and it is usually the star and the director at the centre of the argument (Christian Bale, ahem!). Yet, sometimes relationships just work.
Rachel Weisz won an Oscar in 2006 for her role in The Constant Gardener, which was directed by Fernando Meirelles. Six years later she is back working with Fernando on his new film 360.
Ahead of 360's August 10th release, Top 10 Films has decided to look at other actors and directors that have worked together again after winning an Oscar.
Robert De Niro and Martin Scorsese

This pair first worked together on the film Mean Streets in 1973 and then went on to make eight films together. De Niro won an Oscar from their film Raging Bull, which was the forth movie they made as a team. After winning the Oscar they made 4 more films, the last being Casino in 1995. There are rumours that Scorsese and De Niro might team up again in the future.
Meryl Streep and Robert Benton

In 1979 Meryl Streep won her first Oscar for her role as Joanna Kramer in Kramer vs. Kramer, directed by Robert Benton, as was Still of the Night which came out 3 years later in 1982. Meryl Streep had the leading role in this film too but unfortunately did not win another Oscar. She would have to wait until the next year and Sophie's Choice to win again.
Jean Dujardin and Michel Hazanavicius

Last year both Jean and Michel shot to fame with the hugely successful film The Artist. It took 5 Oscars at the 2012 Academy Awards including best actor for Jean Dujardin. The pair have recently released another film together, The Players. Who knows how many more awards this popular pair can pull in.
Jack Nicholson and James L. Brooks

The triple Oscar winner Jack Nicholson won two of his three Oscars with the same director, James L. Brooks. He won one for Terms of Endearment in 1983 and then another for As Good As It Gets in 1998. Recently the pair worked together again in How Do You Know. These two work extremely well together – fingers crossed there may be another collaboration on the cards.
360 arrives in cinemas August 10th.