Larger-than-life actor John Candy was one of the stars of the 1980s Hollywood comedy film circuit. His legacy is a body of work varying in quality but never in enthusiasm.
John Candy, much like John Belushi and Chris Farley, was a larger-than-life comic actor who brought joy to the lives of millions through great films and television work. Similarly, like Belushi and Farley, he died far too young.
Candy grew to prominence during the early 1980s as part of Canada's Toronto-based comedy-variety show Second City Television before getting a small role in Steven Spielberg's 1941. He followed this with small roles in The Blues Brothers, Stripes and National Lampoon's Vacation.
Despite missing out on Ghostbusters (he was originally considered for the part Rick Moranis went on to play), Candy enjoyed the commercial height of his film career during the middle and late 1980s with a string of films, many of which in supporting roles, such as Splash and Planes, Trains and Automobiles.
By the 1990s his career was in decline. He took more dramatic roles in Only the Lonely and JFK before releasing one of his finest films Cool Runnings in 1993 to buck the trend of commercial and critical disappointment.
10. National Lampoon's Vacation (Ramis, 1983)

Only a bit-part for the rotund actor but he's great as the bumbling security guard who gets taken for a ride – literally – but hapless family-man Clark W. Griswold (Chevy Chase)
9. Splash (Howard, 1984)

Splash features another small part for Candy. Here, he plays opposite a young Tom Hanks who falls in love with a mermaid.
8. Delirious (Mankiewicz, 1990)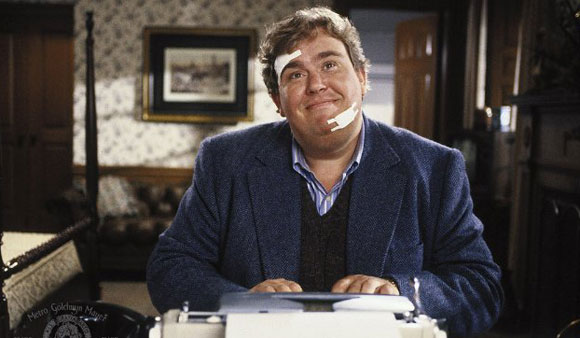 One of Candy's few leading roles, Delirious was released during his late career decline. This fantasy-drama sees the actor playing a screenwriter who finds himself inside his own soap opera with the ability to write his own destiny.
7. Armed and Dangerous (Lester, 1986)

Like many of his films, Candy opposite a co-lead actor. Here the co-star is Eugene Levy. The two play security guards who get mixed up in a criminal conspiracy and set out to bring the culprits to justice.
6. The Great Outdoors (Deutch, 1988)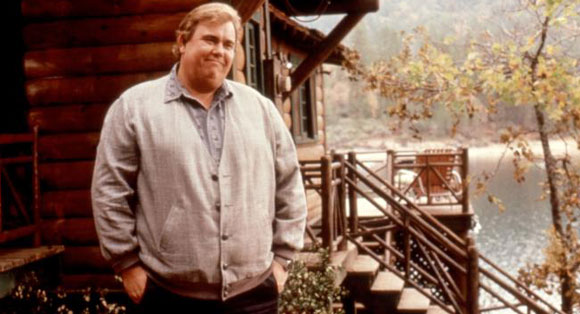 Another co-starring role, this time alongside Dan Aykroyd, sees the two spend some quality time together with their families on holiday. Of course, nothing goes to plan.
5. Brewster's Millions (Hill, 1985)

John Candy stars alongside Richard Pryor in this comedy about having too much money and not knowing how to spend it.
4. Summer Rental (Reiner, 1985)

Candy gets to lead the cast all on his own in this sweet family comedy about summer vacation and not letting the bullies get their way.
3. Cool Runnings (Turteltaub, 1993)

One of Candy's last films sees the larger-than-life actor coach the Jamaican bobsleigh team in this true story about defying the odds.
2. Uncle Buck (Hughes, 1989)

John Candy gets one of his best roles as the over-eager Uncle Buck who is tasked with looking after his sister's children after mum and dad are called out of town following a family emergency.
1. Planes, Trains and Automobiles (Hughes, 1987)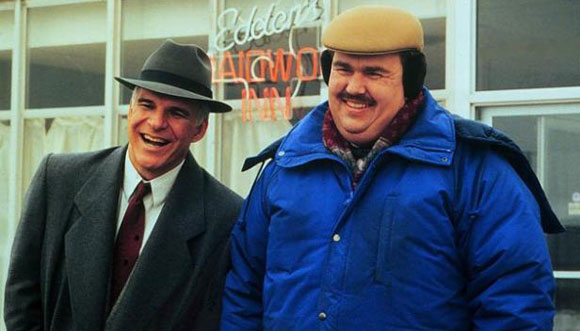 Undoubtedly John Candy's best film is also one of the best films in the careers of co-star Steve Martin and writer-director John Hughes. This road-trip-buddy-movie is a superb mixture of fish-out-of-water comedy and bittersweet drama built on the emerging friendship of an advertising executive and a self-employed shower curtain ring salesman.
For all the latest top 10s, reviews and competitions follow Top 10 Films on Twitter!
Your turn – what are your favourite John Candy films?
Discover More on Top10Films.co.uk:
Search our collection of Top 10 lists sorted by type:
THEME | ACTOR | DIRECTOR | TIME PERIOD | GENRE | COUNTRY | SPECIAL INTEREST | FUNNY
See the A – Z of films featured on Top 10 Films / Check out our film review database