Two from the TV generation as Top 10 Films welcomes Back To The Future director Robert Zemeckis and Gremlins director Joe Dante to the ring. Let us do battle!
[ad#Google text Ad – square no border]
Two directors from the TV generation, their collective media diet made up of episodic serials, cliffhangers and Flash Gordon seen on that little box in the living room. Zemeckis and Dante both have Steven Spielberg to thank for kick-starting their Hollywood careers. The man who brought the world Jaws gave Dante the opportunity to direct a section of Twilight Zone: The Movie before hiring him to direct Gremlims. Meanwhile, Spielberg nurtured Zemeckis through some early struggles getting backers for Back To The Future. The rest, as they say is history.
These two Spielberg protégés therefore have Hollywood's most famous director to thank for a lot of things, not least his influence on their style. Certainly, Zemeckis has gone on to have the more successful career but pitch their best movies against each other makes for an interesting contest.
10. Explorers (Dante, 1985)

Dante is in first with this terrific teen-centric sci-fi fantasy about a group of young friends who build a spaceship out of a fairground ride car.
9. Death Becomes Her (Zemeckis, 1992)
Zemeckis is on the score sheet with the all-star Death Becomes Her where hapless Bruce Willis sees the two women in his life – Goldie Hawn and Meryl Streep – desperately trying to stay young and good-looking by any means necessary.
8. Used Cars (Zemeckis, 1980)

Zemeckis moves out front with the Kurt Russell-starring comedy about a used car salesman.
7. Innerspace (Dante, 1987)

All tied with Dante's special effects extravaganza that sees Dennis Quaid get miniaturised and injected into unwitting simpleton Martin Short.
6. Contact (Zemeckis, 1997)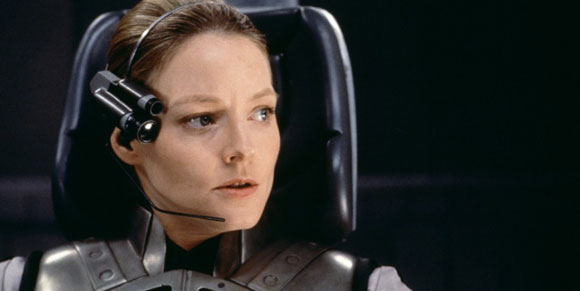 Zemeckis is back in front with this underrated film that smartly looks at the possibilities of intelligent alien life forms contacting earth.
5. Forrest Gump (Zemeckis, 1994)
Tom Hanks delivers one of his finest performances as nice-but-dim Forrest Gump.
4. Gremlins (Dante, 1984)
Dante makes a game of it with this terrific comedy-horror Gremlins.
3. Who Framed Roger Rabbit (Zemeckis, 1988)

But Zemeckis stretches his lead with another example of state of the art special effects. Cartoon characters enter the real world and Christopher Lloyd enjoys arguably his best role.
2. The 'Burbs (Dante, 1989)

Dante won't lie down and counters with Tom Hanks-starring The 'Burbs about a group of cul-de-sac neighbours who begin to suspect the newly arrived residents might be killing people and burying them in the back yard. Dark humour prevails in this underrated 1980s gem.
1. Back To The Future (Zemeckis, 1985)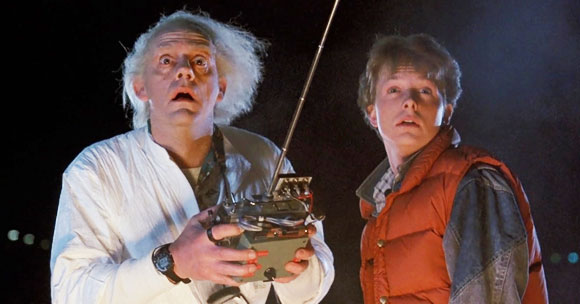 But Zemeckis wins the contest with Back To The Future, the audience-friendly favourite that remains as loved today as it did in the 1980s.
Written and compiled by Daniel Stephens.
For all the latest top 10s, reviews and competitions follow Top 10 Films on Twitter!
Your turn – Which director do you prefer?
Discover More on Top10Films.co.uk:
Search our collection of Top 10 lists sorted by type:
THEME | ACTOR | DIRECTOR | TIME PERIOD | GENRE | COUNTRY | SPECIAL INTEREST | FUNNY
See the A – Z of films featured on Top 10 Films / Check out our film review database